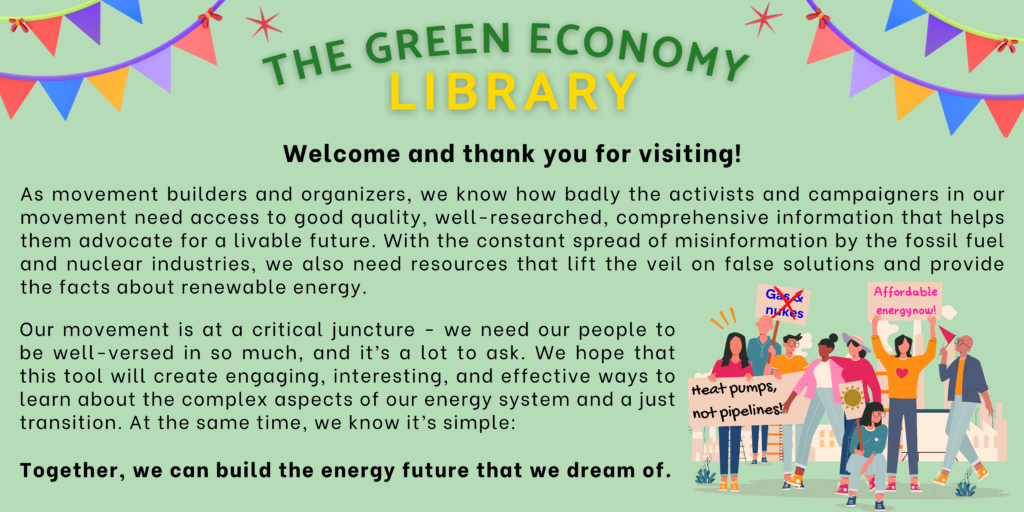 A note about navigation: This library contains three interactive guides on the following topics: "The Path to A 100% Renewable Energy Future", "False Solutions to Our Climate Crisis", and "The Dirty Truth About 'Clean' Nuclear". Each have in-depth information and resources within, consisting of everything from academic papers to newspaper articles to informational videos and other multimedia. The interactive libraries are hosted on Prezi, a visual communications tool which acts like a choose-your-own-adventure slide deck. If you'd like a tutorial on how to navigate the Prezis, a 5 minute video guide will soon be available on this page.
An archive of the sources within each guide is also located on this page, grouped by topic and subtopic for you to explore separate from the guidance or narrative of the interactive Prezi experience.
Please use the below form to suggest resources for inclusion in any of our libraries. The library is a living resource that typically gets updated once a year, and we appreciate feedback and suggestions for new resources.
If you have thoughts or comments on the libraries' layout, visual accessibility, and other aspects of its look and feel, please use our more extensive google form survey linked below.
The Path to a 100% Renewable Energy Future Interactive Guide
Electrify everything, increase energy efficiency, invest in wind and solar energy, and promote energy justice. There are some of the main initiatives we will need to take to reach a 100% renewable energy future that is clean and affordable to all. To learn more about the steps we need to take to reach this goal, click on the interactive resource below.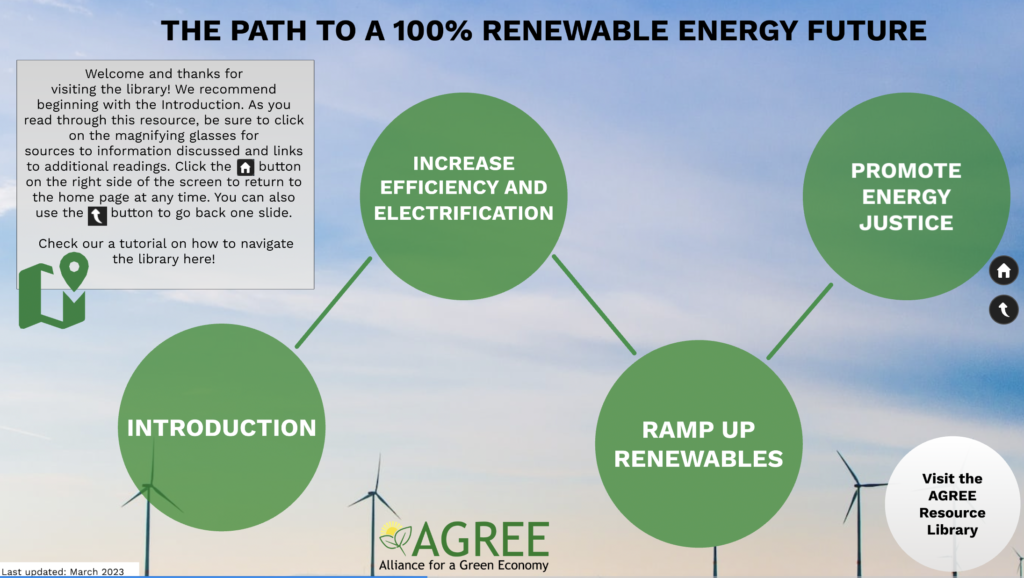 The Path to a 100% Renewable Energy Future Resource Archive
False Solutions to our Climate Crisis
Interactive Guide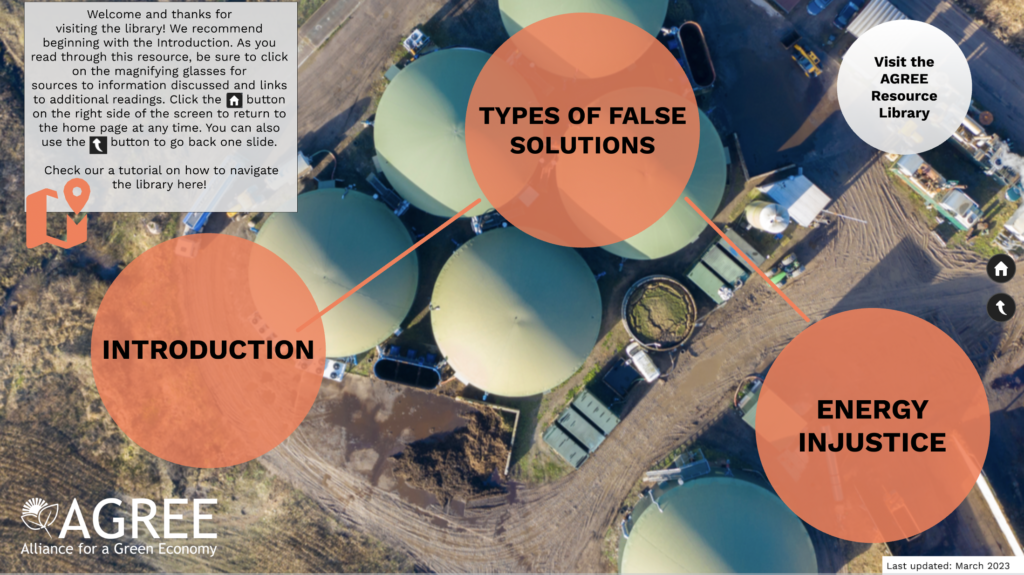 False Solutions to our Climate Crisis
Resource Archive
The Dirty Truth about "Clean" Nuclear
Interactive Guide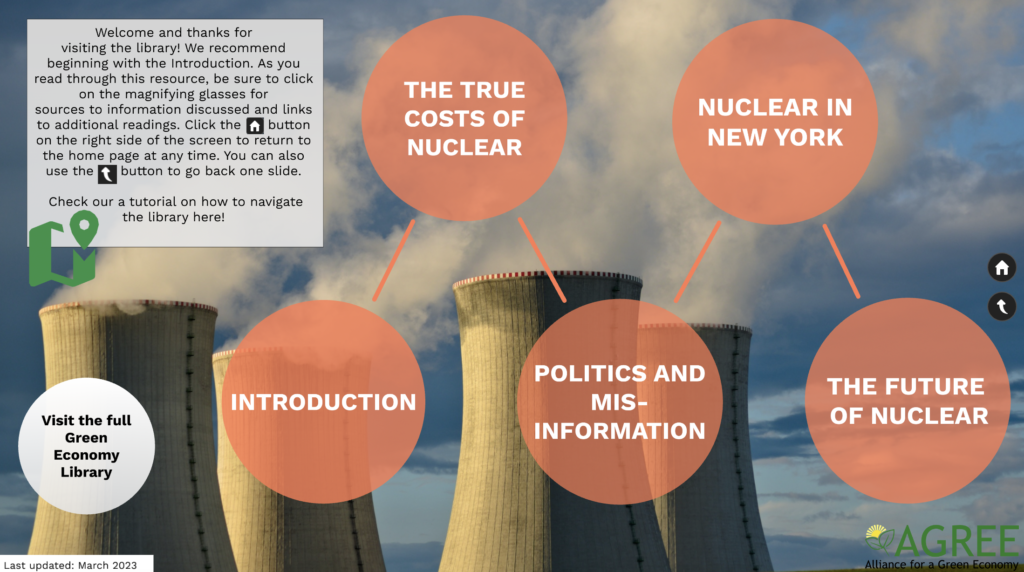 The Dirty Truth About "Clean" Nuclear
Resource Archive
Click here to download the PDF | Clic aquí para descargar el PDF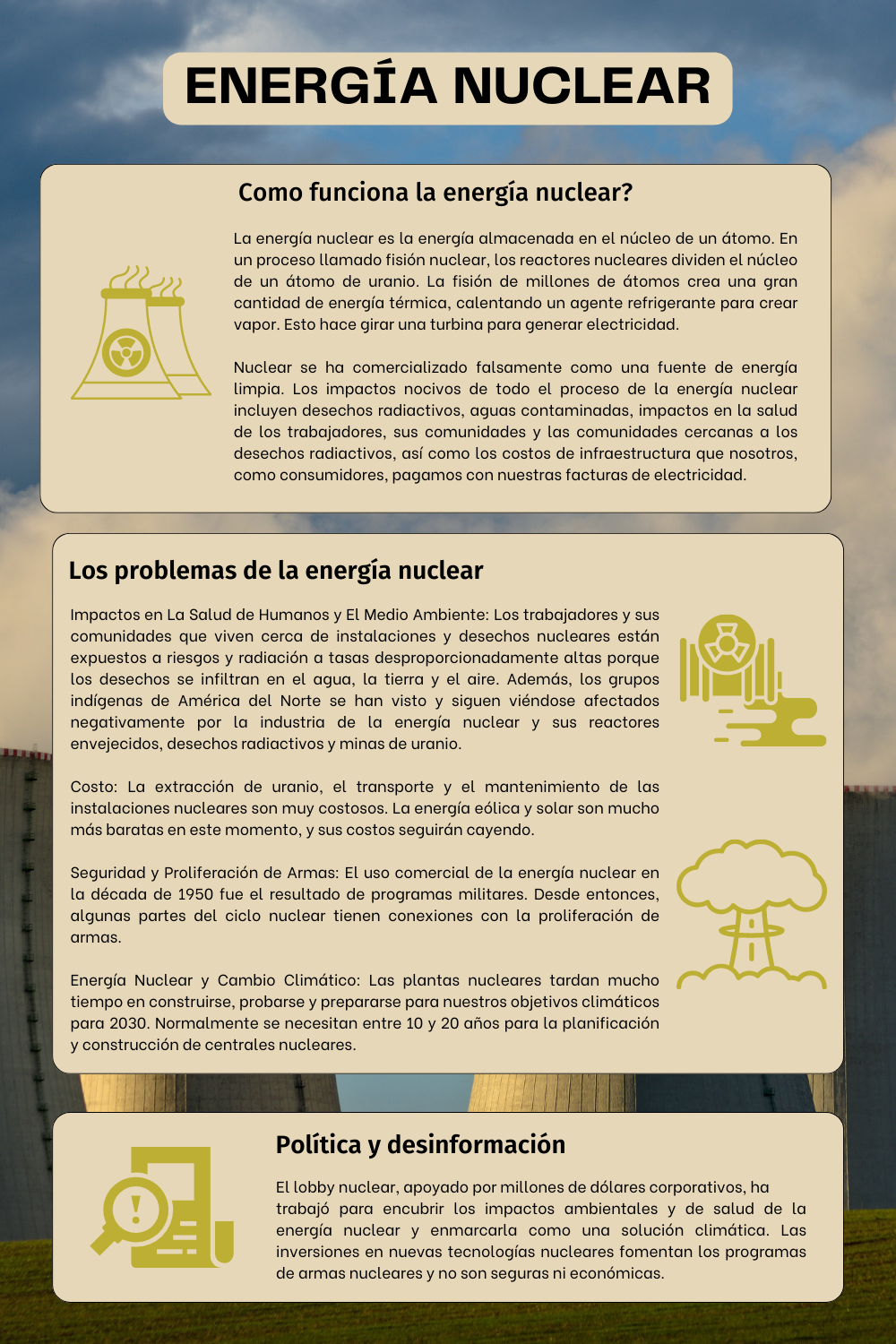 Click here to download the PDF | Clic aquí para descargar el PDF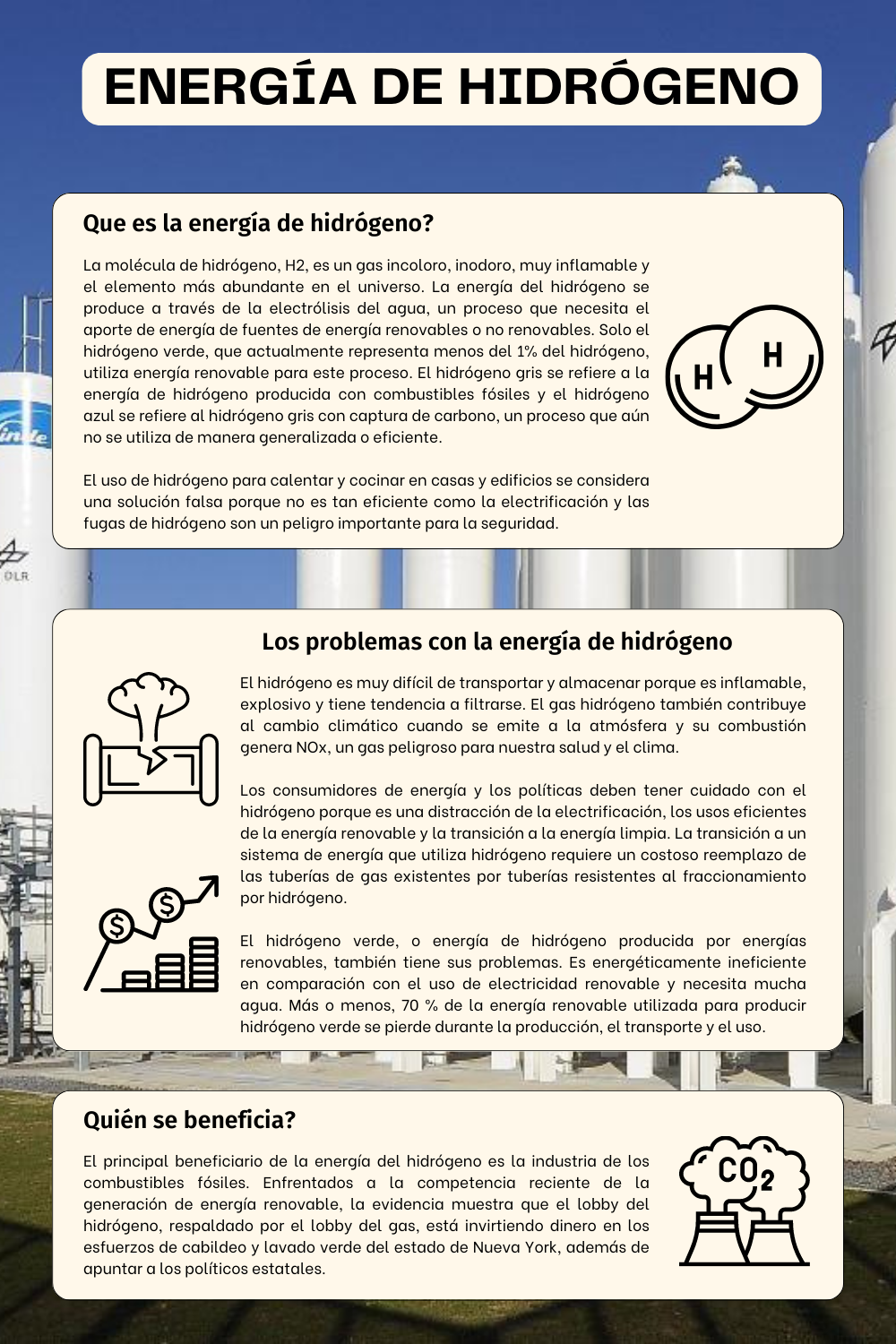 Click here to download the PDF | Clic aquí para descargar el PDF